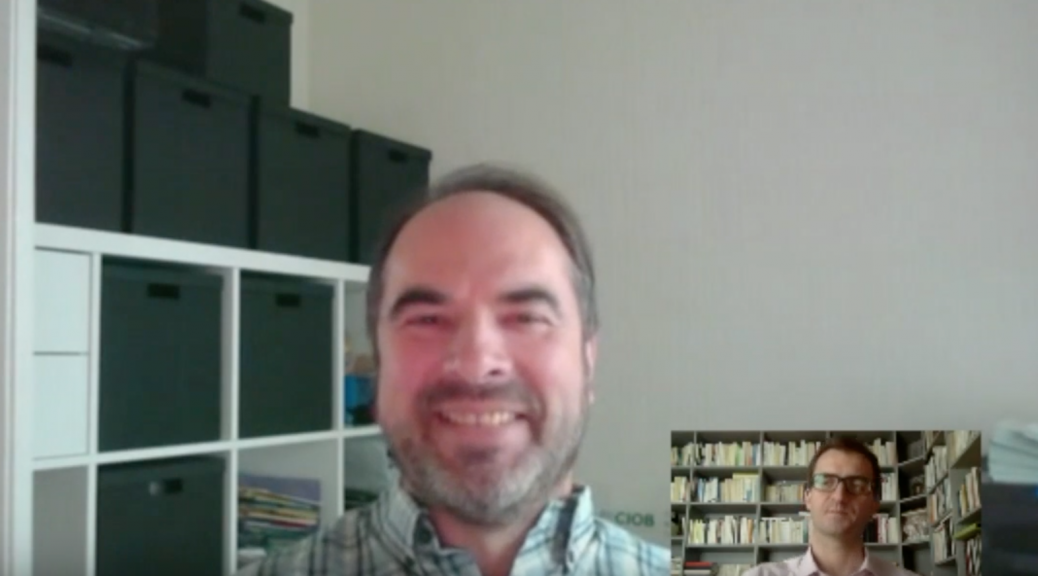 How to build a sustainable party wall practice in 2 years, with Lee Kyson.
How to build a sustainable party wall practice in 2 years, with Lee Kyson.
In this episode Lee tells us how he managed to build his successful party wall practice from scratch in only two years. He gives us the one marketing tip that helped him kick start his business and tells us how to go about growing it into a sustainable party wall practice.
You can also watch the interview on YouTube.
Transcription
Philippe: Welcome to another edition of our podcast and today I'm really excited to have our champion user, Lee Kyson on the line from Kyson Building Consultancy. I said, champion user because you've got about a thousand new matters on Party Wall PRO, which is pretty exciting, but it's not about you using our software anyway, it's not about self-promotion, it's more about you. Can you talk a bit about how you started, where you started, and how you got into surveying in general?
Lee: Well, basically I come from a trading background and I've spent all my life in construction. I've been used to having people working for me, building and renovating properties, much of my work was as a plastering contractor with mostly plasterers working for me. However, that was always on the physical side and as I'm not getting any younger, I decided I needed to try and make a change, but at the same time put the experience I'd gained to use. One day I was actually preparing a quote for a builder, to get some building work done on his house and while I was around there he was telling me he was having problems getting a party wall surveyor, and I was, vaguely familiar with the [Party Wall etc. 1996] Act, I just look into it and found out lot more information. I attended the course run by the faculty of party wall surveyors and started off working basically as a party wall surveyor, but just as a sideline and now it seems like it's taking off and it is most of my work now. Philippe: So, you started your practice from scratch completely.
Philippe: So, you started your practice from scratch completely.
Lee: Yes!
Philippe: That's interesting because you are the first one. Normally people come from surveying practices, where they've done a little bit of party wall and then decided to set up their own practice or are still with bigger firms. That's quite interesting: out of nothing, you started. So, how did you get to grow it, because obviously, that first client was one thing, but then how did you take off from there?
Lee: I think originally, I advertised heavily, wherever I could get some adverts in I would put them in and, I've probably spent an arm and a leg on advertising but it just brought… Let's just say it wasn't a very good return rate. It gradually got the foot in the door and gradually, I would get one customer then another and then it would gradually lead on to getting more and more customers. I say customers… but under the party wall act, they are not customers or clients but owners and for the sake of clarity we just refer to them as customers. But it just gradually advanced from there, an architect would bring me up and then I manage to maintain all future contacts with that architect and then gradually another architect came on board and I manage to keep in contact with them and managed a continual flow of [LOST CONNECTION].
Philippe: I think I've lost the connection there.
Philippe: Welcome back. You were explaining, how you got from your first customer, to building a bigger practice. You started advertising. Where did you start advertising?
Lee: I put an ad in Yell, because you can always do a freebie one in Yell. I also used another couple but I have to be careful what I say, because they weren't very successful as I never actually had a single response from them. They were affiliated with local authorities for different areas. They weren't successful. I think mainly it was Yell and I gradually managed to get a lot of responses from Google, and I did pay for some ads on Google, but then I gradually let my client base take over.
Philippe: Who did you target, on Google? Was it architects and project managers?
Lee: I think it was basically, "party walls surveyors", but that was a paid for ad, [click to pay] and I think it cost a lot of money very quickly, so I knock that on the head which I knew it would do. I also think I wrote to a lot of architects and it's just a question of sending it out, some information to other people. But because it was a sideline I wasn't as reliant on it, as my main source of income. I was still doing building works, so it didn't matter if I just got one party wall inquiry for that week and I carried that out. I wasn't dependent upon it. So, it built slowly and it got to where it is now. It now keeps me going for most of my time. I do dispute resolution as well. I think between the two, I am very busy.
Philippe: That's interesting. If you were to give some advice to someone who wanted to use advertising, the best thing would be to try and get directly in contact with architects.
Lee: I found that, although it's difficult because everybody else has tried it before, so they've already got a base of party wall surveyors or they have a particular company that they work with. What I did was I experimented with targeting on Yell and I worked out what the best areas were. I actually paid for party wall surveyors in East London, in North London and the areas around, so that I had those areas and I was on the primary listings. It cost me quite a bit but it was a good return, for what I was paying out, because if someone searched "party wall surveyors East London", my name would come up, if it wasn't the top one it was within the top three. That worked quite well. The other one I think was Local Surveyors Direct, where you just pay for each lead, as they come up, but sometimes you are one of six or seven and you don't stand a chance but, you'll still be paying for that lead but that still had a good return. The other one, I get quite a few inquiries from RICS. I just became a chartered building consultancy recently, although I am a chartered member of the Chartered Institute of Building myself. I am now registered as a Chartered Building Consultancy within the CIOB. It's possible that I might start getting inquiries from the CIOB. I do get inquiries through my membership with the faculty of party wall surveyors [FPWS] and occasionally from being a member of the Pyramus and Thisbe Club. There are areas where people can check your credentials. Where there are surveyors that have no credentials, no affiliations, but trall the planning portals and write to the adjoining owners. Which is one way of getting buyers, but I think a lot of the people I talk to, they tend to say we get the less we just bin them, because they take them a lot of time of what they have, because there are a lot of people who follow that route have left a bad reputation.
Philippe: How would you say your "acting for building owners and adjoining owners" ratio is? Is the majority of your work coming from building owners?
Lee: It used to be. Much of my work was originally working on behalf working on behalf or acting on behalf of the building owner and the adjoining owner would then appoint me as the agreed surveyor. I would say probably 80 percent of my work was as agreed ­surveyor. Probably about 20 percent was working in junction with another surveyor. In the last six months, we've had quite a lot of the inquiries whereby, I started taking on appointments for the adjoining owner, especially whereby the building owner carried out work, or they commenced work without serving notice. I've been acting on behalf of the adjoining owner, sent a letter to the building owner requesting that they appoint the surveyor within ten days or if they refuse that I would appoint one to act on their behalf which I have done on five or six occasions in the last few months. That seems to be a it of a trend. A lot of people won't take those on because they don't believe the process can be started without a noticed being served. I think there's another school of thought coming out on that.
Philippe: Coming back to your practice, now you run your party wall practice on a full-time basis?
Lee: Sometimes, it's more on a full-time and sometimes you just get quiet times but as I also do dispute resolution as well, that can be quite time-consuming and at the moment I'm preparing a referral for a building contractor, for adjudication and I'm also studying for masters in construction law at the moment. I got my first year out of the way and I have my second year to go and that takes care of any spare time. My party wall workload tends to increase more and more. Sometimes I think, great I have a couple of days off next week I can get on with some studying but then someone will ring up and want something done. It's always the last moment. Quite often they are people that come through architects that I know who they've told their client at the beginning they need to a party wall agreement in place. They don't bother and leave it until the last minute, just as they are about to start and the adjoining owner says "what about a party wall award" and then they all stop, and they panic to get it all started.
Philippe: Typical. In terms of the workload, when did you get your first client? When was that?
Lee: Probably just over two years ago.
Philippe: Two years only? It's snowballed pretty quickly. You've stopped marketing then? Because you get too many referrals now ?
Lee: I still get my Yell ads, because they pay for themselves.
Philippe: That's nice.
Lee: I think that's probably about it, I keep those ones going. Then I got my affiliations with the various organisations like I said I've managed to build my client base.
Philippe: That's pretty handy. How did you keep on top of things?
Lee: With great difficulty. I got my partner, she is going to help me, she will keep on top of things hopefully, performing paperwork wise.
Philippe: How do you keep on top of things? That's what a lot of busy party wall practitioners say, that, it's actually difficult to keep on top of stuff.
Lee: I used to find it quite difficult. As you know, I am an great advocate of Party Wall PRO. That helps me to keep on top of everything because I can set my notices' dates all automatically. I haven't got to serve a notice and then make a note of it somewhere in the hope that I'll remember, if haven't had a response and in three weeks I'll get a call from a rather irate building owner asking me what's happened. I find that's great!
Philippe: That's good to hear and…
Lee: The other software I use is Word, Microsoft Word for generating letters but most of the work I do is with Party Wall PRO.
Philippe: How did you do it before? So you use spreadsheets?
Lee: I originally used spreadsheet, and I had one tab in a workbook for each particular notice and I had one page would be setup with all the details and once I put the building owner's name in, that would then be carry through the particular point in each worksheets, you just to click on a particular worksheet and print it up and send it.
Philippe: Now okay.
Lee: It's quite well, but wasn't a very tidy way of proceeding with the work. I then did with Microsoft Word where I think I got a word document, which is about eighty pages long with all different aspects of the act within it. At the beginning I'd be putting all the details and then it changes it all through the document by way of using it as a bookmark and cross reference. Once I'd put it in bookmark it would changes the name each time and carried it through. It worked quite well, and you can do quite a nice and tidy document with it, but it still doesn't keep control of the document. It's my biggest problem because I'm not the tidiest of people. I tend to keep a lot of things in my head rather than writing down and make a list, like lot of sensible people do it. [Laughter]
Philippe: If you had to… because it is actually pretty amazing with that in two years you've built your practice from scratch and now you kind of are at the point where work comes easily and you can live from that. If you have to give advice to a young surveyor who has an interest in party wall matters, what would you recommend he or she starts with?
Lee: They need to start gradually and don't expect everything to come to them. You've got to put yourself out and, not just make yourself known but also put yourself out for people. I accept that even if they call me, if you need anything even weekends. I just accept it and just get on with it because at the end of the day they're my clients and put bread and butter on the table. There are days you can take off because you don't get any work or the burden. You've got to put yourself out there, you've got to be honest with people, and you've got to give them a good service. If you can do that, and also even if you don't know the answer to what they're asking, don't be afraid to ask advice somewhere else from someone more experienced and then you get back to them with the answer, because they'll always appreciate that you've come back to them with an answer. Also, I find that with young surveyors, don't always accepts what somebody else tells you. Use the advice and do your own research, form your own opinion of what you are answered to what a particular problem could be. Base your answer on that. So, make sure that you understand what you're talking about rather than answer from the basis of what somebody has told you and make sure you understand what you're asked.
Philippe: Where do you go if you need an answer?
Lee: I tend to ask various members of the faculty that are more experienced than me. There are plenty of people that are all helpful. There is the faculty of party wall surveyors, and party wall forums on LinkedIn. People often put questions out there that they are not sure of, and the questions aren't always from, people who don't really know anything. Lot of questions are from experienced surveyors, because a lot of these issues do have two sides to them. YOu might have 50% of the people who have got one idea and 50% got something different. Somebody will put up a question and you'll think well, that guy is been doing that, twenty-thirty years, but they're not afraid to put a question to the floor on the forum and get other people's opinions.
Philippe: Now, that's a good place to start.
Lee: Also to read the Party Wall etc. 1996 Act, if you read the Party Wall etc. 1996 Act and read it properly, don't put words into it, because sometimes people will tell you something and you might find that they are putting a particular word in. It could be that they may say "may" instead of "shall". There is a big difference in the meaning. You have to read it very carefully but form your own opinion.
Philippe: Education wise you said that you took the faculty's course. Is it two three day course isn't it?
Lee: It's a two day course but I think there is some a new course that is a level three course, I can't think which one there is now, but the faculty got details of it. You can actually get qualification now, for party wall surveying. A lot in my qualification, has come from years of pulling apart and rebuilding what most party wall surveyors looked at. I have had vast amount of experience from that point of view, but I think for someone starting from scratch you just have to be you. Take it slowly, and don't be afraid to seek advice.
Philippe: Okay. So educations read the Party Wall etc. 1996 Act, start slowly, and if you want to market try Yell, it seems to be working best, and take it slowly and try to learn from many experienced. Reach out to the community. I think it's true, it looks like it's a very tightly knit community, the party wall community.
Lee: They are. Most of the surveyors I know, they're all helpful, if you have a querry, they'll do their best to give you an answer. If they don't know, and they quite often like it, if you have a question they're not sure of, because they go seek advice. It can be an ongoing thing. There are things where I've asked for advice. Someone has come back to me and told me I'm completely wrong, but I relooked at what I was doing and decided that I was on the right track and carried on, with my point of view. You just need to have faith in what you're doing.
Philippe: Perfect. One last question who should I interview next, any names on top of your head?
Lee: Try Ken Power. We've done a few party walls together, because we both have similar views on 10(4) appointments
Philippe: Okay.
Philippe: I'll reach out then.
Lee: He's a very knowledgeable guy as well, he teaches on the Faculty course aswell. He helps run all the Faculty forums.
Philippe: Good person to know.
Lee: Yes.
Philippe: Perfect. Lee, thank you so much for your time.
Lee: You're Welcome.
Philippe: Nice talking to you and definitely stay in touch.
Lee: Yes.
Lee's company: Kyson Building Consultancy
Links mentioned during the interview:
Our flagship Software for Party Wall Surveyors
If you enjoyed this interview and would like to know when we will publish the next one, you can join our mailing list: