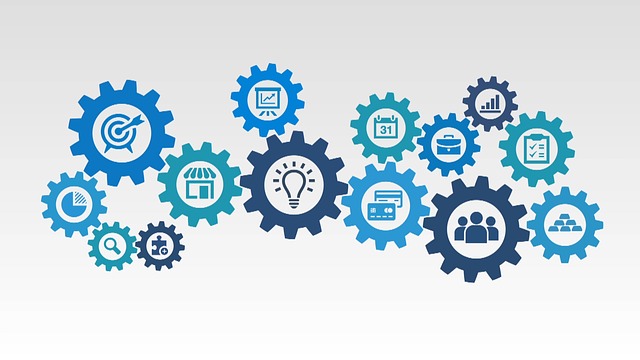 Your Key Performance Indicators will boost your business
Your Key Performance Indicators will boost your business
I talk to party wall surveyors as much as I can because, as I am running Party Wall PRO,  it is my duty to understand how the industry is doing and where it is heading.
Not being a surveyor myself, I need to understand the subtleties of what drives surveyors' businesses and the profession as a whole.
Over the past year, the majority of people I talk to are telling me that things have slowed down. 
The reasons are numerous but the most common culprits are (i) an increase in the number of competitors furthering the pricing squeeze; (ii) owners are more reluctant to move homes or improve them; (iii) and, of course, Brexit seems to be in the way of everything.
These conversations led me to write this little post. 
Opportunity in a downturn
What if a downturn was actually an opportunity? An opportunity that forces you to take a good look at the numbers, re-evaluate your goals, strategise and as a consequence grow your business.
Whilst your competition is fighting to keep costs down and trimming the fat you can take a step back and analyse where the opportunities lie and what to focus on. It also gives you an opportunity to invest early in an activity or client base that will bear fruit in the near future. 
However, the only way to do that is with real numbers and these numbers are your key performance indicators. Simply put, key performance indicators (or KPIs) are the numbers that give you a picture of how your business is doing (whether against your own objectives or a competitor's results).
You therefore need to decide what your KPIs are and how to gather the data.
The party wall surveyor's KPIs
KPIs are specific to each business because they depend on your strategy and on what data you can get your hands on. However, the general principles governing KPIs are as follows:
Only focus on a few metrics. Between three to five KPIs is enough;

KPIs have to be specific, measurable and easy to track and understand; and

Your KPIs must have an immediate correlation with your business results.
Laser focus KPIs
Too many KPIs kill KPIs…
Key metrics should be numbers you look at every day and you can only focus on so much at a time. If you have twenty or so KPIs you will get overwhelmed and never use them to your advantage.
I recommend three main KPIs that you can easily prepare and drill into if need be.
So ask yourself the following question: "What do I want to know about my business on today's date but 12 months ago?" 
Is it the number of instructions received on that particular day, the number of live party wall jobs you were working on, or the number of awards issued?
Whatever it is, these need to be specific, measurable and easy to track.
Specificity, Measurability and Usability
The data collected and used for your KPIs need to help you compare the state of your business today compared to one, two or three months prior.
The numbers need to specifically relate to your party wall activities so, please forget about measuring how many people retweeted your latest Tweet or how many people liked your status update. Even the number of visitors to your website matters very little unless your site is optimised to attract residential leads. 
What I am talking about here is data the likes of:
How many instructions have you had in the past 30/60/90 days;

Were these instructions residential or commercial;

Within the last 30/60/90 days, how many instructions were acting for the building owner, adjoining owner or agreed surveyor; or

What is the source of these instructions.
For bigger practices with multiple surveyors you should monitor metrics such as:
What jobs were brought in by which named surveyor;

Divide these jobs into commercial and residential;

Which surveyors worked on which jobs;

What is the lifespan of each job;

How does this average lifespan compare with the eight week guideline?; or

How does the current workload of each surveyor look like.
This data is very specific, easy to read and measure. Look at this data over time and you will see trends and patterns helping you to develop new opportunities and better run your practice.
All these data sets can then be combined to create a variation of KPIs. But keep them simple and make sure they actually relate directly to running your business. 
A KPI dashboard
Ideally you'd want to have a dashboard where you can see all that live and historical data.
This is why we've built a KPI section inside Party Wall PRO that automatically tracks all relevant data for our users.
I recently spoke to one of our champion users about this and I was happy to hear that he cannot get enough of the KPI dashboard:
"I open it every morning after I've checked my emails and I look at how many new jobs we have. I use it to monitor how many jobs we have on the go and I can see that, for example, last month, I had 31  jobs in total and halfway through this month I already have 22, meaning I am ahead on last month.
I can also spot the cycles in the year. It's a cyclical business and with your yearly activity graph I can predict when it'll be busier and when it's time to go on holiday.
I can also see the level of activity of my surveyors at any given time which is useful when allocating new jobs."
This particular customer has been going from strength to strength over the past few years and this is due to their methodical approach to gathering data, analysing their KPIs and taking appropriate actions as a result.
What can be measured can be improved…
If you want to see how our KPIs can help your party wall practice, give us your email and we'll send you a short video showing how they work.