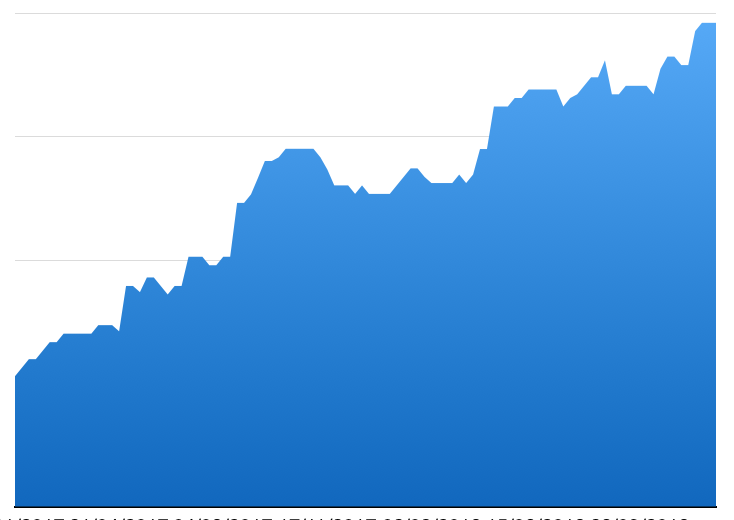 Party Wall PRO Year End Recap 2018
Party Wall PRO Year End Recap 2018
This blog post is about the most important events and highlights of 2018 here at Party Wall PRO:
January/February:
The first achievement of the year was rolling out the Online Acknowledgement Forms (OAF) which allows Adjoining Owners to go "paperless". They finally can fill acknowledgment forms online on a page that resembles the paper version. The Building Owner's surveyor receive a response very quickly which enables them to carry on with the process rather than wait several days or even weeks for a letter in the post.
March:
Our CEO Philippe Weyland hosted a very successful webinar on the effects of GDPR on Party Wall Surveyors with 169 attendees and many more watched the replay since then.

Since publishing his popular article on the effect of the General Data Protection Regulation (GDPR) on party wall in the Pyramus & Thisbe and the Faculty of Party Wall Surveyors' newsletters, many people in the industry had asked him to expand further.
In the webinar Philippe covered:
what you need to look at in your practice;

what policies and procedures you need to have in place;

how to be ready for a subject access request;

what to have in place to deal with a data breach; and

how party wall notices can be changed to help you be in line with the GDPR.
You can watch a replay of the webinar here: https://youtu.be/CwnSVeCpeNE
April:
Party Wall PRO sponsored a Party Wall Conference. Peter Worman of partywallsurveyors.org put on a great event in a hotel in central London. High calibre speakers, interesting topics and takeaways. We even listened to real accounts from a building owner and an adjoining owner who came in to be "interviewed" about their experience.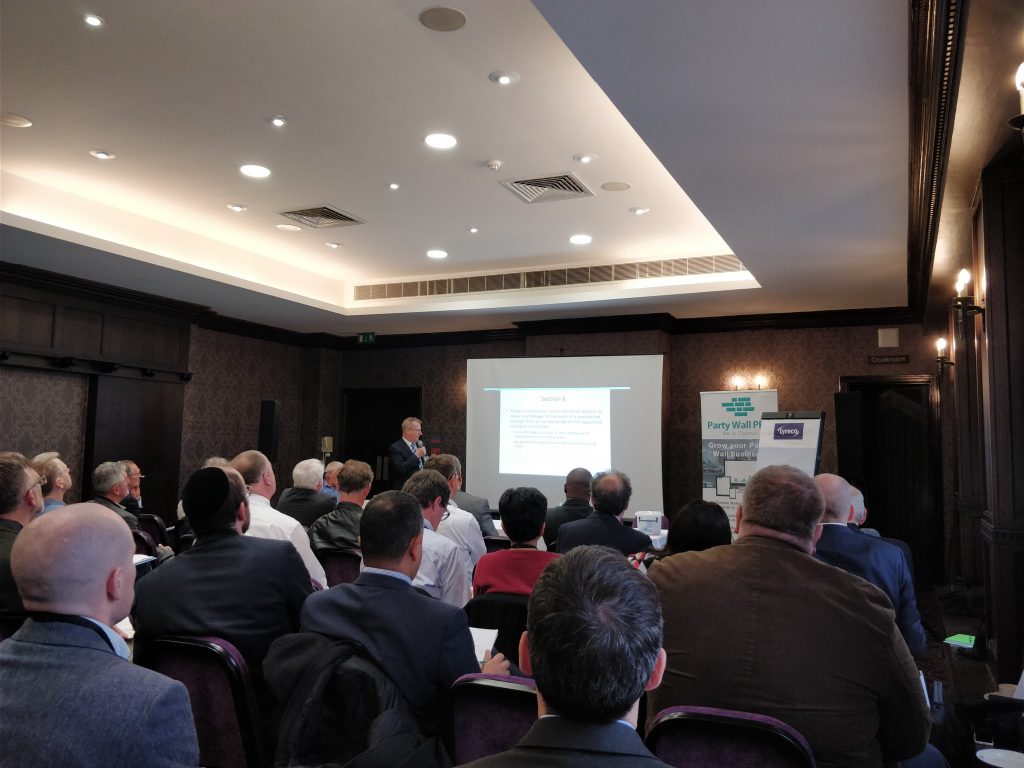 Peter is a friend of Party Wall PRO. He runs training courses accredited by Cskills, the awarding body of the Construction Industry Training Board, and soon he is going to bring some of his courses online.
May/June:
Thanks to word of mouth, more customers migrated to Party Wall PRO from our competitors. When we asked people what made them switch we often hear the same story. Our users appreciate the fact that we are not party wall surveyors ourselves. We are not their competitors "sort of speak"..
That is true.
We are not running a party wall practice alongside our software business, unlike every other software vendor in this field. Our sole purpose is to provide technology solutions to people in this industry and help them become more successful. We do not have conflicts of interest and we do not impose our way of doing things. We make no assumptions on the way people should work either. We just listen and focus on serving our users the best we can.
July:
We got Andrew Schofield on the podcast. He's a well known figure in the industry and was also a speaker at Peter Worman's conference back in April.
In the podcast, we went deep into specific issues that party wall specialists deal on a daily basis.
Andrew shared his views, interpretations and opinion on:
Invoking the Party Wall etc. Act 1996 without serving a notice;

The scope of Section 7(2) compensation;

Rights and obligations in using drones for surveys; and

Demystifying the old conflict between the Pyramus and Thisbe Club and the Faculty of Party Wall Surveyors.
Here is the link: https://youtu.be/zJY9ySbgHx8
August:
A new software engineer joined our team! We needed help to work on more apps and services for our growing user base.
He immediately kicked off development on SurveyKit, which will be a companion app to Party Wall PRO.
If you are a Party Wall Surveyor, SurveyKit will make it easy and fun to conduct your Schedule of Condition. If it sounds interesting, you can follow development and launch plans by joining the waiting list at http://surveykit.io
September:
Our Party Wall PRO website got a makeover and we are now proud to have a very slick and modern looking home page. Here's the before and after:
October:
In October Philippe Weyland was invited to take the stage at the P&T club to talk about GDPR issues for Party Wall surveyors. We hired a professional videographer to film the whole talk and it's available for you to watch at this link: https://partywallpro.com/gdpr-talk
In October we also released another podcast interview with Stuart Birrell FRICS of Murray Birrell Chartered Surveyors.
Stuart is on the London Committee of the Pyramus & Thisbe Club.
In this episode, we covered:
How Stuart got started as a building surveyor

Party Wall fees;

Best Practices in the industry;

Training / Education
Here is the link: https://www.partywallpro.com/interviews#episode8
November:
In November we ran a successful "Black Friday" deal that delivered a 9.6% increase to our monthly recurring revenue. Additional resources are therefore available to fund development of new features, improvements to existing functionality, new apps and services.
This is also the month we've started experimenting with other ways we can help our customers grow their businesses. We surveyed some of our long time Party Wall PRO users that are currently spending money on Google ads to promote their practices. We discovered that most of these practices are not actually tracking how many new leads they get through their website, what their bounce rate is etc.
We've been working and testing new ways to send more business to our Party Wall PRO customers.
December:
Party Wall PRO is approaching the end of 2018 in good shape with many happy and successful users.
Here are more fun facts since we launched in 2015:
2898 matters have been created

4769 adjoining owners

4109 notices

4808 awards
Below is our growth curve since inception: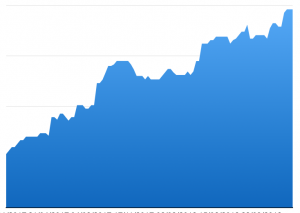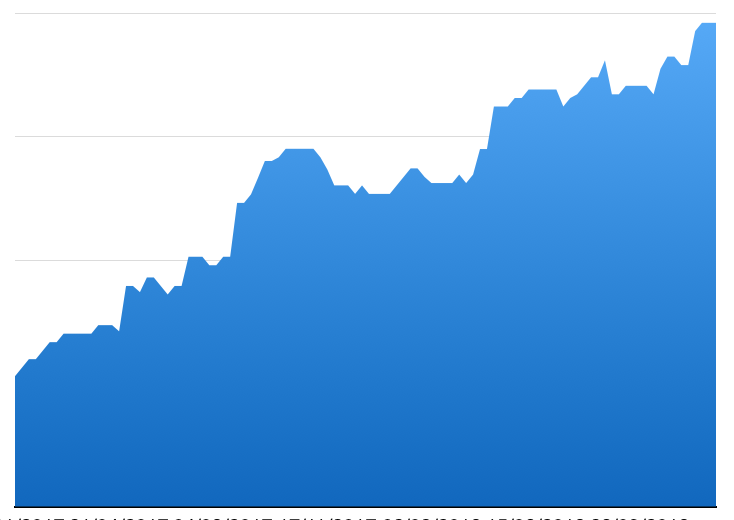 We are now adding the final touches to SurveyKit, our new Schedule of Condition app, which will be released exclusively to our early adopters early in 2019. From version 2 it will have an integration with Party Wall PRO.
For 2019 we have more ideas, new podcast guests, new partnerships and a total commitment to help our customers position themselves among the best in their field.
Hope you found this interesting. If you are curious about any of this and you want to know more about what we are doing, do not hesitate to get in touch!
info@partywallpro.com
You can also follow our journey on Facebook and Twitter:
https://facebook.com/partywallpro
https://twitter.com/partywallpro