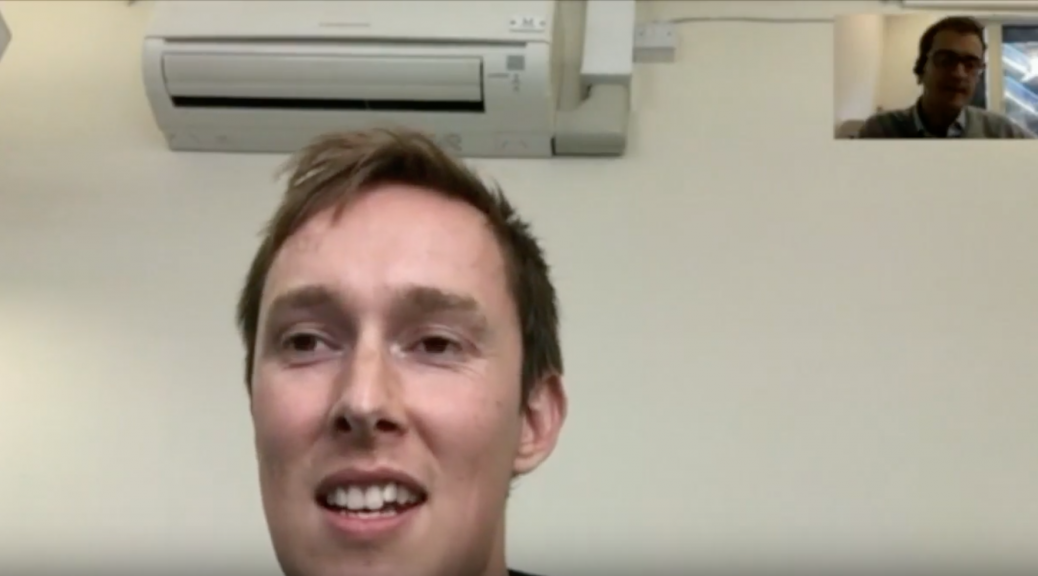 How to build a practice with no cold calling, no cold emailing or active marketing
How to build a practice with no cold calling, no cold emailing or active marketing
Jack Norton tells us how he joined Andrew Schofield to build a new firm that is rapidly growing. His recipe to exponential growth? Simple: never say no to a networking event or CPD session.
You can also watch the interview on YouTube.
Transcription
Philippe: Welcome to another episode of Party Wall PRO, the podcast. I've got Jack Norton with me today and Jack Norton is a director at a relatively new firm called Schofield Surveyors, started by the famous Andrew Schofield and you are specialising in party wall, rights of lights, general neighbourly matters, right?
Jack: Yes, that's it, neighbourly matters.
Philippe: So tell me, how easy or difficult was it for you to make that jump, to start a new firm like that with Andrew?
Jack: I was very lucky because I worked with Andrew at Delva Patman Redler when he left. It was May last year. He set the firm up, which started trading in June and I joined Andy later in the year, end of October. He is a thoroughly experienced surveyor with a very good following of clients and surveyors. So for me, I'm a lot younger than Andrew, it was relatively straightforward because of Andrew's contacts. So he really carried us through the first few months. My contact base is much smaller than Andy's. The first few months were slightly worrying because all of a sudden you have two surveyors to feed, working off one surveyor's workload. By the beginning of 2016, work really picked up and, eight or nine weeks ago, we employed a new surveyor. So there are now three of us. So, we've built the way we wished to.
Philippe: What's the long term goal there? Is it to continue recruiting and growing the practice?
Jack: Yes, we would love to grow the practice. The ethos is that ,first and foremost we are building surveyors and we're building surveyors that might specialise in doing some party wall work. But we are building surveyors first. So we don't just deal with the application of The Party Wall etc. Act 1996, we deal with associated neighbourly matters. We do building surveys, dilapidations, mixed with expert witness work on party wall. Also party wall projects gone wrong, boundary disputes and general construction disputes. So in relation to the staff we employ, we wish them to share the same ethos. No doubt we will continue to do a lot of party wall work.
Philippe: So for you Jack, personally, how did you get into this? How did you decide to become a surveyor and then specialise.
Jack: I had a bit of a false start. I went to university to do naval architecture and realised that wasn't the career for me. So I dropped out of university the first time and got paid to go sailing for a bit and the classic: "I have an uncle who's a building surveyor with a practice down in Sussex" happened. So I did a bit of work experience with him, enjoyed my time there and then went to Reading to do a building surveying degree. From there, I went into a very good firm of surveyors Daniel Watney, who are a multidisciplinary firm but have a very strong building surveying department. I got chartered there and then moved to Delva Patman Redler and I am where I am now.
Philippe: Delva Patman Redler is a niche firm. What made you decide to go for that particular niche?
Jack: I had a broad spread of everything at Daniel Watney and I particularly enjoyed what are deemed professional aspects of surveying i.e. dilapidations, party wall act work. But I had done nothing on rights of light and boundary disputes. Personally, I didn't really enjoy contracts administration work. So it was an opportunity when Andy and Alastair offered me a job to step away from the contract admin and learn some things from some very reputable surveyors. That's how I stepped into that professional side of work, which was exactly what I was after.
Philippe: So do you remember your first client?
Jack: First client? Yes. I was at Daniel Watney. It was in relation to a contracts administration job actually. It was acting for a trust, in Wimbledon – I was picking up a job which had previously gone wrong and it was a very steep learning curve. I absolutely remember it!
Philippe: So now as your role as a director, besides your bread and butter work, do you do any business development?
Jack: I learned off Andy and Alastair at Delva Patman Redler and we were all doing that all the time. Alastair's and Andy's ethos is getting on with people and quite honestly, we did a good job and the reputation just follows. We do not actively market and all the work we get comes from recommendations. The website we have is very simple. Just a very crude page. So everything is about business development all the time really.
Philippe: So if you had to give some advice to a newbie on starting a party wall practice, where should he start?
Jack: Well, it's tricky. I think too many people start too soon and you've got to have the experience of working for a bigger firm to be able to operate by yourself, to have that client base and have that reputation. I was very fortunate because of Andy's experience and reputation. So I was coming from an office where debate and education was encouraged all the time and that's exactly what we do now. We're always talking about everything and fleshing out ideas. If anyone has anything which they wish to discuss at the office it almost grinds to a standstill and we flesh it out. So people starting on their own, unless they are experienced in their own right, must find it very hard. It's all about having the right people around you. I think that's the key I suppose.
Philippe: So what kind of new challenges actually do you encounter now? Now that you've set up your separate business?
Jack: In terms of work, professional work?
Philippe: Yes.
Jack: I'm doing a much wider spread of work than I did at Delva Patman Redler. It's going back to building surveying. I have a trickle of expert witness instructions coming in which was new for me. You see some weird and wonderful situations with those. I am doing a lot of mediation and have been to a lot of mediations as well. I can see that as a route to go down. Alternative dispute resolution and mediation might be interesting in the future. Quite widespread I suppose.
Philippe: Do you have your own client base as well?
Jack: When we left our previous firm, it was done in the best of relationships and we're still very close with everyone at Delva Patman. Some people followed me off their own accord and the client base continues to grow all the time. Andy and I have our own workspread. For party wall jobs, for example, Andy will be named on his jobs and I will be named on mine. We've now got somebody who is helping us out.
Philippe: How did you build that client base of yours?
Jack: It has come through never saying no to a CPD session and just meeting people. So the Pyramus and Thisbe Club is a fantastic platform to meet new surveyors and other professionals. But I think probably most of my clients have come from work. It satrts with doing one job for them, they like me and they use me again. Or my name is recommended to people and my client base slowly grows as a result of that.
Philippe: So the first building owner or adjoining owner that you acted for in a party wall matter. How did you manage to establish that relationship? Was it through an architect?
Jack: I think it was probably through an architect actually. It was a very small residential job. I think he was a brother-in-law of an architect. You never know, there's always a client around every corner. You just do a good job all the time and get on with people and if you're any good, the reputation follows.
Philippe: That's what I want to try to drill down into. You say there's a client at every corner. How do you get to that corner? It seems obvious with hindsight, it seems easy. But you must have had, at some point in your career, a situation where you've told yourself "I need to build my own client base", right? And what was the first kind of action that you took to make it happen?
Jack: I think it's my reputation of going about work and recommendations. As I said, we don't do any aggressive marketing or we don't cold call. We don't send random emails to people. We go to the odd networking event and these are a good platform by which you can meet new professionals and clients. But we're in a very fortunate position where a lot of work is just coming to us and no active marketing is required. It may be at some point, but presently we're fortunate it's not needed.
Philippe: So networking events and P&T club meetings, getting along with your fellow surveyors..
Jack: Architects and solicitors, they all hold networking events all the time and we try never to say no to an invitation. Go and meet new people and that's about it.
Philippe: So you mentioned that you had just recruited someone and – so how do you go about in recruiting the top people?
Jack: It wasn't easy. We decided not to go through a recruiter. So it was LinkedIn and just spreading the word across surveying contacts and the chap we found is a qualified architect who has worked for some very reputable practices who wished to get chartered as a building surveyor. So we got the correct set of work to get through his APC and he's fantastic because the important thing is he understands construction and understands drawings which is very good for clients. The Party Wall etc. Act 1996 is something that can be read and learned. It's applying that to construction that is skilful and he has got the construction knowledge. That's exactly what we're looking for. But very hard to find. We were looking for quite a while. In the end, it came through a personal recommendation.
Philippe: Recruiting the right people seems to be a problem in your industry. So if I wanted to join your firm, what do I have to do?
Jack: Well, we are all about the surveying and the construction. So it's having the background in surveying really. So we're after people that like buildings, want to understand construction and then are interested in applying The Party Wall etc. Act 1996 to those situations. I mean, after all, The Party Wall etc. Act 1996 is a dispute resolution tool for construction issues. So you can't resolve a dispute if you don't understand construction. You see, people try to do that without this fundamental understanding and they don't do it smoothly. So I think we really value the surveying and construction experience.
Philippe: So now, down to the more nitty-gritty of your day job itself, what kind of tools do you use to make your life easier? Anything that you can't do without?
Jack: Well, we are fairly basic in our setup. We log on to a cloud system, so I can work anywhere. I can log on in a coffee shop to the cloud and I can work on what is basically my desktop access with my files and it's quite mobile. We don't have any kind of specific programs that we use over the basic Word, Excel, etc… Time sheets, we operate on Excel and party wall trackers and schedules and information, etc… is all done in Excel.Time sheets, that might be something that we need to get software for in due course. Quite a simple setup.
Philippe: That's light. That's good.
Jack: I think as the numbers grow you then need more complex systems in place. But with only three of us at present it's quite straightforward.
Philippe: So this time next year, how many people will you have?
Jack: This time next year, it would be nice to have another one or two surveyors and continue to grow our workload. We seem to get a steady supply of the same type of work. We'll continue building on that. We definitely would like to continue to grow next year.
Philippe: And your practice, your personal practice as such, is it more commercial, more residential?
Jack: Both to be honest. A lot of adjoining owner-owned party wall work. I think Andy and I both prefer commercial projects work. They tend to be more interesting and it is nice working with a commercial project team. The way that a lot residential jobs are procured, designed, build, contracted etc… makes them much more demanding than commercial projects and harder to control.
Philippe: You'd think that commercial projects would be more time-consuming.
Jack: It might be more time-consuming but it's easier. If you get a commercial project with a decent team they design things properly. On a residential job, you get an owner of a house who might go to somebody saying: "make a new design and build me a basement."
Philippe: The level of professionalism makes it more enjoyable because it's easier.
Jack: Yeah. I would certainly prefer it.
Philippe: Have you noticed a change in party wall work over the last few years? Some people have been saying that it's a little bit more contentious than it used to be.
Jack: I think if you ask a solicitor or barrister they have more cases now than they ever used to. There certainly seems to be more third surveyor referrals than it used to. Opinions vary as to why that is. But I think more people are now doing party wall work than they used to back in the days. The people who used to be the original party wall surveyors were thoroughly experienced surveyors that dealt solely with the application of The Party Wall etc. Act 1996. Now you get people who aren't surveyors. They know very little about construction but their title is a party wall surveyor and they apply The Party Wall etc. Act 1996. I think simple logic dictates that without that experience and knowledge, you're more likely to get yourself into problems.
Philippe: So is more regulation the answer?
Jack: On who should be a party wall surveyor?
Philippe: Yes, for the profession.
Jack: Yes, that would be a very good answer. For example, The Party Wall etc. Act 1996 doesn't define party wall surveyor. If The Party Wall etc. Act 1996 did, I think – well, a lot of people wouldn't be able to do their job. But I think the process might be done better. It's a big fault in The Party Wall etc. Act 1996.
Philippe: Is that being discussed?
Jack: Well, I mean people have for years been trying to get amendments to The Party Wall etc. Act 1996. A lot of people would like to see it amended.
Philippe: That's interesting.
Jack: I mean Andy, has contributed a huge amount to the Boundaries (Resolution of Disputes) Bill. There is nothing at present for the boundary disputes and they're trying to pick up on some faults of The Party Wall etc. Act 1996. One of which is who can apply it. Who can be the surveyor. Whether that will get through who knows, but it's an example of other people seeing it failing too.
Philippe: Yeah. Obviously over the next years I think Parliament will be busy with other things. Who do you think I should interview next? Any idea?
Jack: Have you interviewed Alastair?
Philippe: I have.
Jack: Anyone else?
Philippe: Other people in the pipeline. I don't want to mention any names because I don't know how I'm going to release them.
Jack: All right. OK. Well, I mean if you look at who is commonly coming up as surveyors, they're all going to be thoroughly experienced people and very interesting to interview. So Alastair, David and I suggest the people involved with the Pyramus & Thisbe Club. Actually Ashley, Andy, David Reynolds …
Philippe: On the kind of the younger end of the spectrum, Ashley obviously.
Jack: Yeah. Ashley is – definitely worth interviewing. I mean he has worked with Andy for a long time.
Philippe: Yeah, he helped a lot in developing our tool actually.
Jack: OK. I think – what he was doing for a while. He's a great surveyor. It could be very interesting to talk to him. Steve Parker would be quite interesting as well.
Philippe: OK. That's a lot of names.
Jack: It's a lot of names, isn't it? It will be interesting to get an array of surveyors of age and experience I suppose for what you're doing.
Philippe: Yeah, yeah. Actually someone mentioned I should interview some architects as well to get the kind of point of view from the architect and see what kind of party wall surveyors – what the qualities they're looking for in a party wall surveyor. That will add a lot.
Jack: Yeah. No, interesting spectrum I suppose and possibly if you can get to talk to them. I suppose some big commercial developers. I mean they go for it time and time again. They're the people who are choosing surveyors. So it would be interesting to see what they look for when they are choosing.
Philippe: Yeah, that's true. If you've got any names, send me an email.
Jack: OK.
Philippe: Good. Great. Well, Jack, thank you so much for your time.
Jack: No problem.
Philippe: Nice talking to you and I hope I will see you in one of the P & T meetings.
Jack: All right. I'm always there.
Philippe: Great. Enjoy the rest of your day.
Jack: You too. Bye now.
Philippe: Bye-bye then.
Jack's firm: Schofield Chartered Building Surveyors
Our flagship Software for Party Wall Surveyors
If you enjoyed this interview and would like to know when we will publish the next one, you can join our mailing list: